Estimated Time Remaining:
HD Download $6.74
+ Stream in HD for Life
On Sale! -
You Save 25%
Stream for Life $5.24
Stream only
On Sale! -
You Save 25%
HD Rental $2.24
Stream in HD for 2 Days
On Sale! -
You Save 25%
Wendy Summers & Sadie Hawkins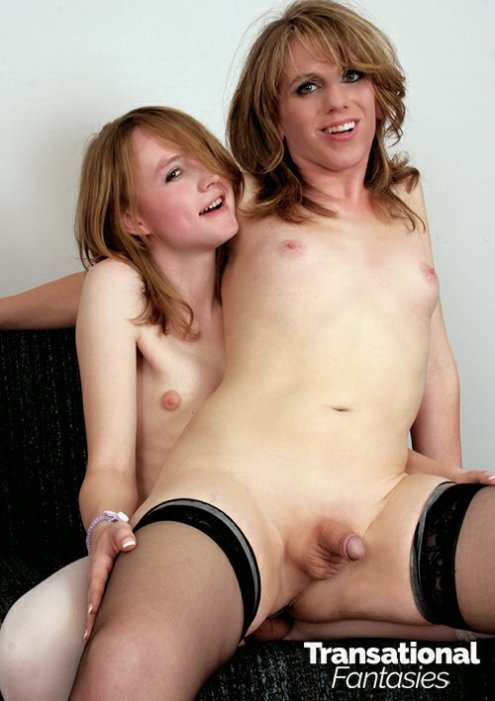 Sexy and cute as a button Sadie Hawkins is relaxing in her hotel room preparing a bubble bath. Hot Wendy Summers just checked and heads to her room to relax as well. Wendy immediately notices Sadie and her big bulge in her cute pajama shorts and gets super horny. Wendy decides to share her big bulge with shy Sadie. Sadie leads Wendy over to the couch, sits down and begins to suck on Wendy's growing cock. Soon, she has it rock hard, and continues to suck away at it. Wendy has perfect timing, of course, and decides it is time to work on Sadie and her throbbing she cock. She produces massive amounts of drool, that drench Sadie's girly cock and balls. Sadie wants to know if she can fuck Wendy's fine ass with her slippery cock, and Wendy bends over immediately opening up her sweet asshole waiting to be pummeled. Sadie fucks her hard and good all over the room until she shoots her hot load all over Wendy's pretty face. It's Wendy's turn to cum and her choice is to jerk off into Sadie's pretty sweet mouth. The two are totally satisfied and decide to share the room for a few more days so they can fuck and suck with abandon!
More Like Wendy Summers & Sadie Hawkins